Firstly, you should have an account created on a general mail service provider, like Gmail, Outlook, Yahoo or alternatively, with your Internet Service Provider or Telecommunications Provider if such a feature is available. Please consult their Support Services to obtain the following configurations: POP3 Settings, IMAP Settings, SMTP Settings. These settings should detail user and password, server names, security protocols and their respective ports.
An example of this would be a Gmail account. For this specific account configuration, there are prior requirements to observe (other free account services mail entail similar steps, make sure to verify this before proceeding).

Start by signing in to your Google account here: https://myaccount.google.com/
Check Security > Signing in to Google and open 2-Step Verification then follow the steps on screen.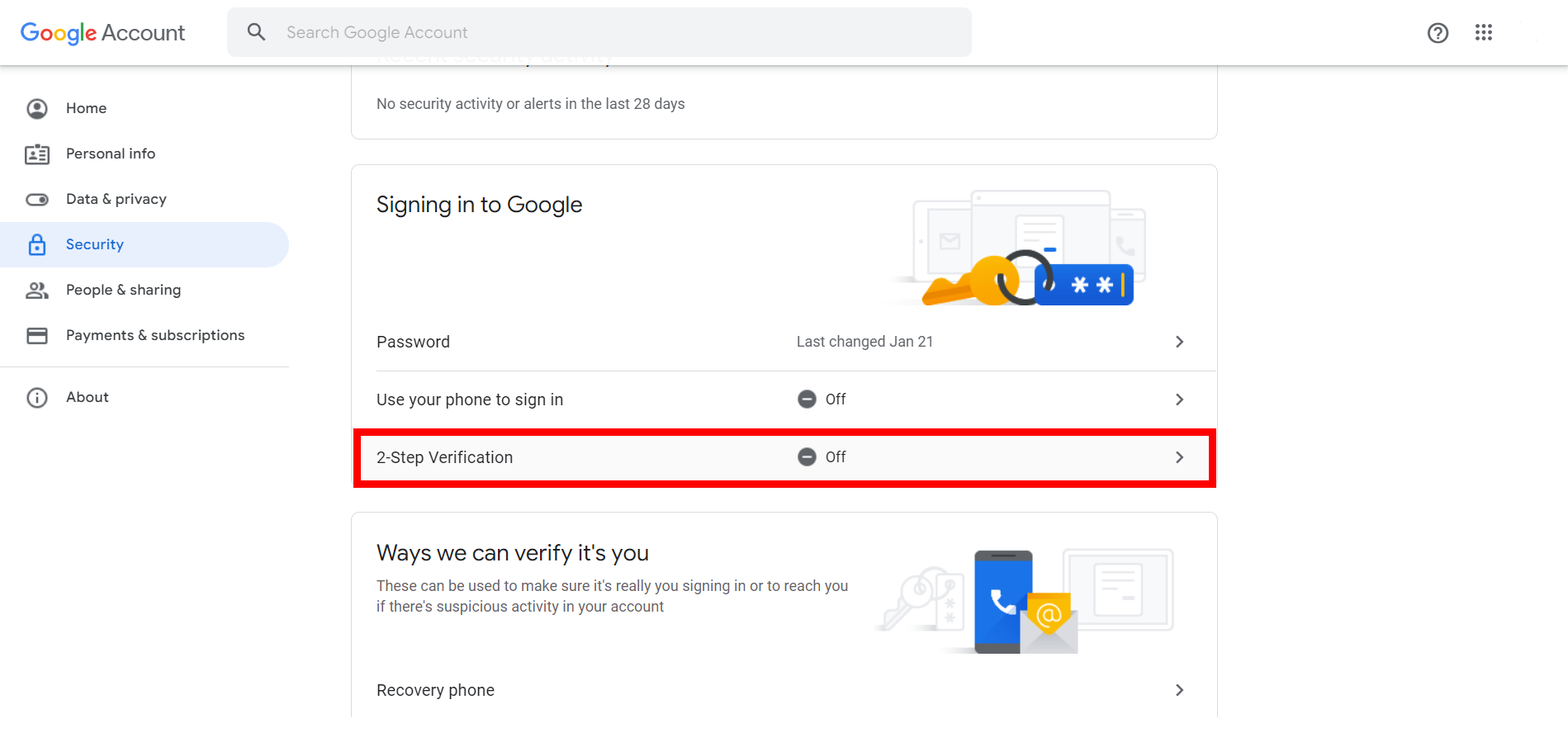 Once this is complete, return to Security > Signing in to Google and start the App Passwords option.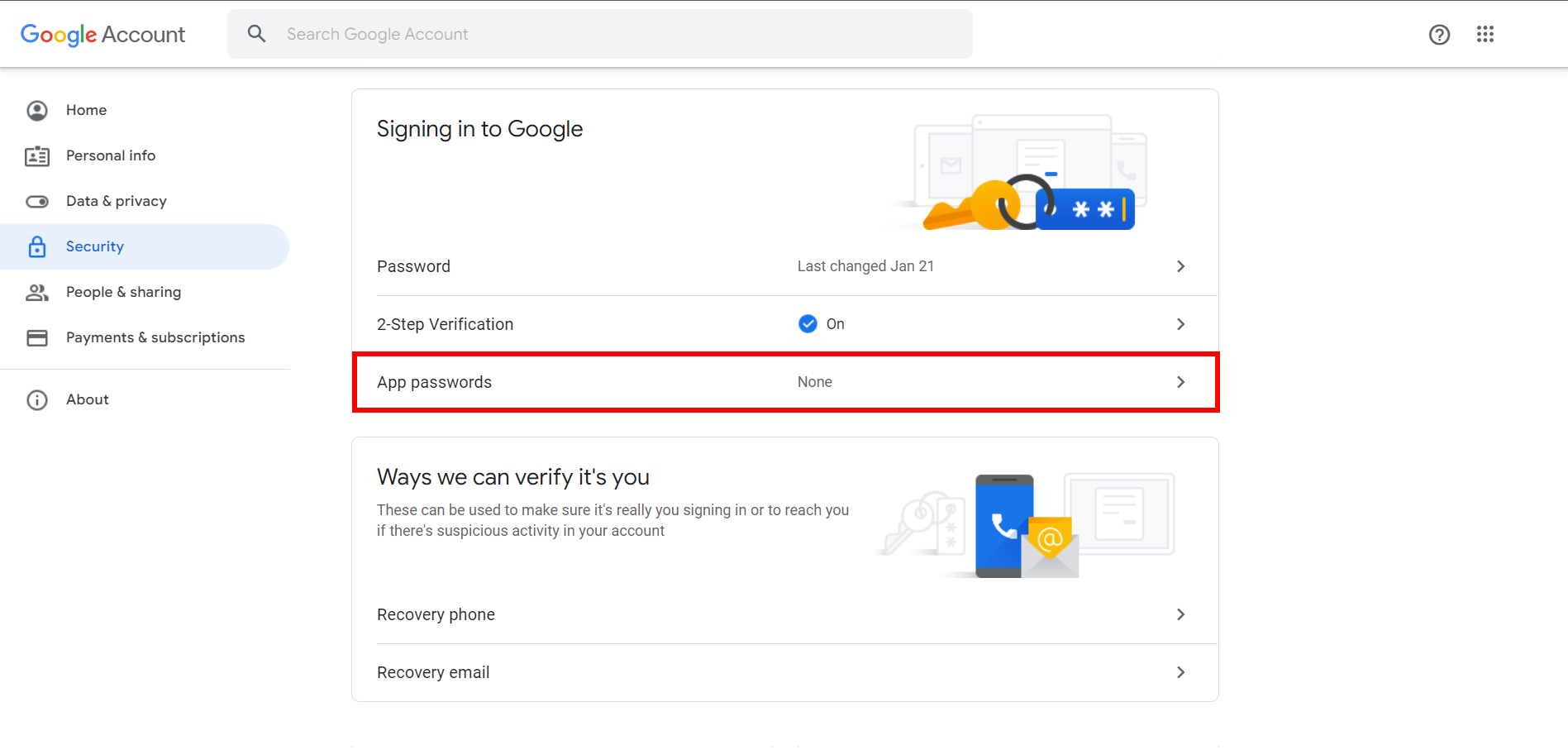 Then choose Mail as the app and Windows Computer as the system to generate your password.

The password generated to this end will have to be used when configuring eMail Magic, not the password this account may use for everything else. Please store it in a safe location.

Now, let's see the parameters you're going to use:
User: name@gmail.com
Password: ******
POP3 (incoming) Server: pop.gmail.com
POP3 port: 995
POP3 Secure Protocol: SSL/TLS
or
IMAP (incoming) Server: imap.gmail.com
IMAP port: 993
IMAP Secure Protocol: SSL/TLS
+
SMTP (outgoing) Server: smtp.gmail.com
SMTP port: 587
SMTP Secure Protocol: STARTTLS
IMPORTANT: eMail Magic will no longer work on older versions, please make sure to update your Magic Desktop to version 11.3. You can download the latest version from https://www.magicdesktop.com/go/download
Once you have these settings, go to Magic Desktop and click on "Communicate" on your program menu.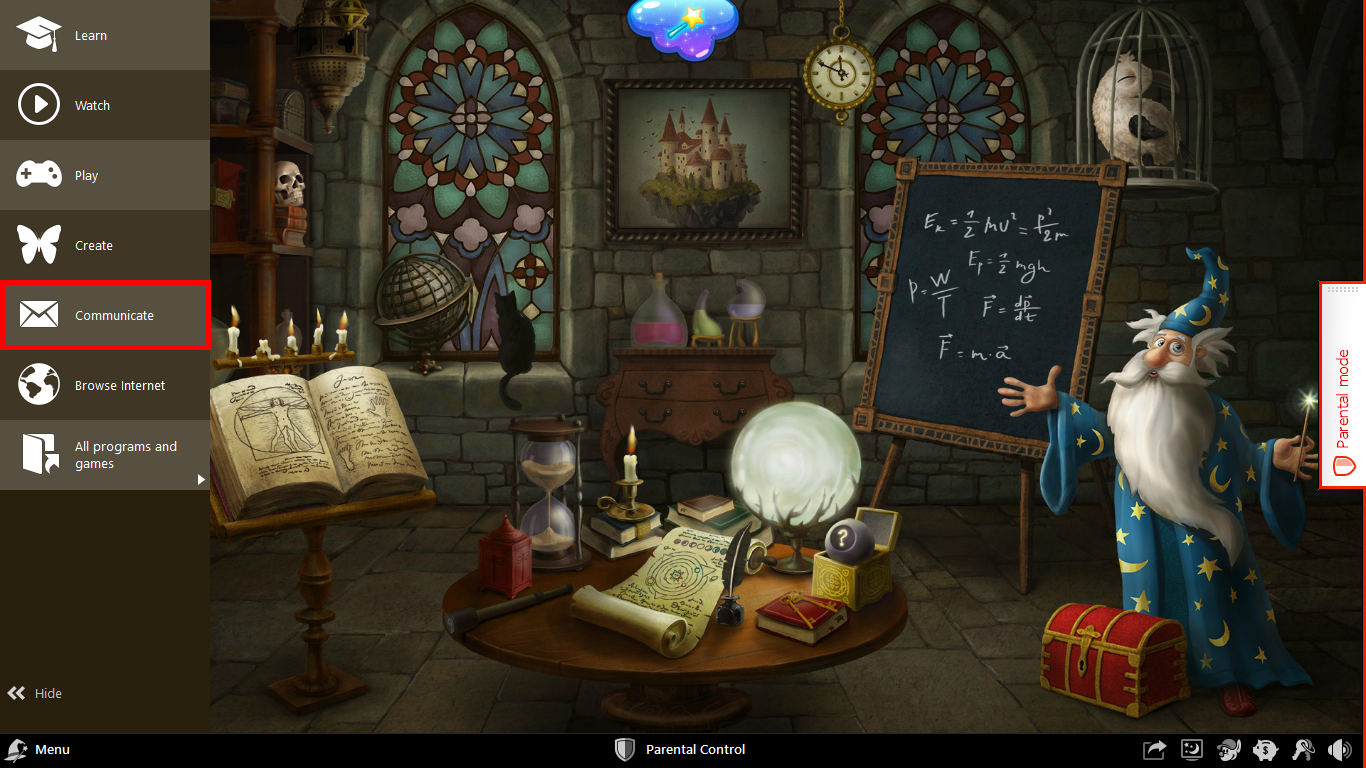 Then click "More…", followed by "Settings"
Move to the "Account" tab and input the visible sender name in messages and insert the e-mail address you are going to use.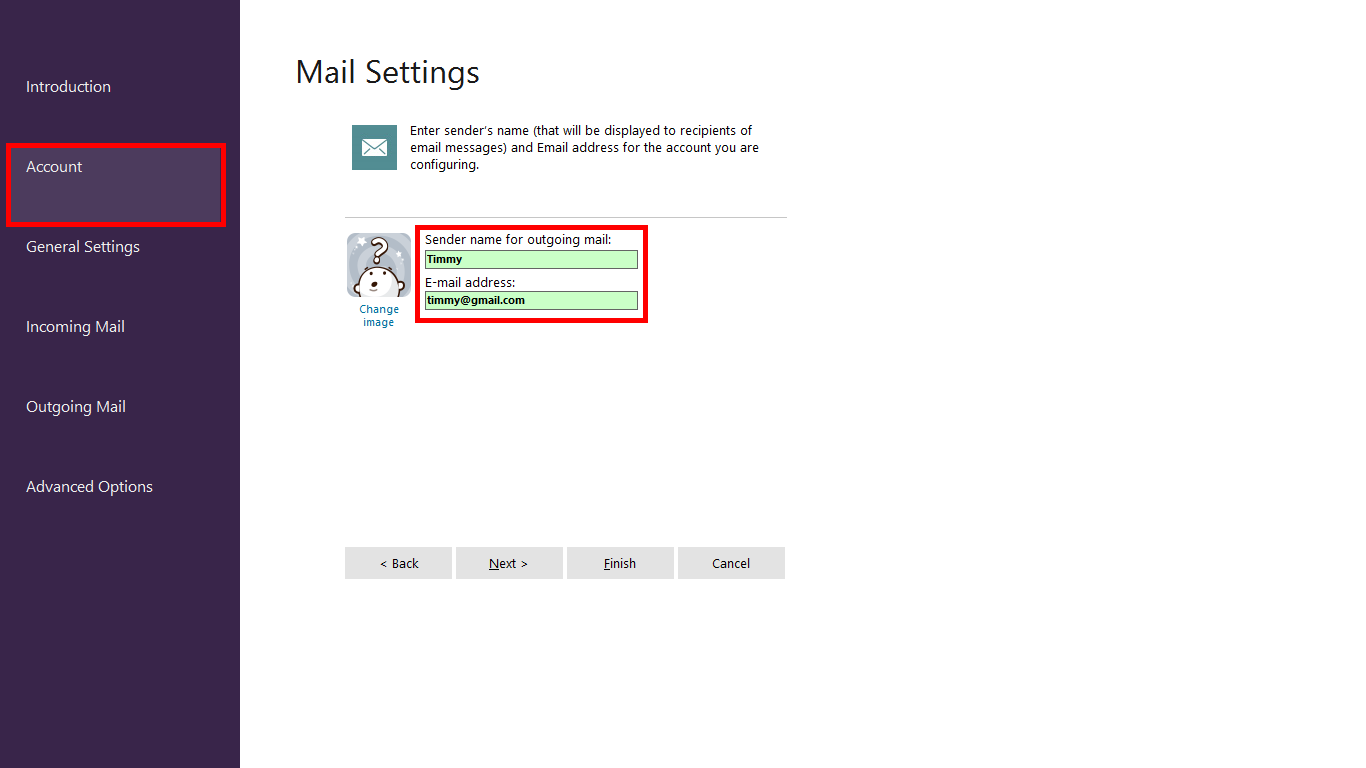 Skip to "Incoming Mail" and input your Mail server if it's POP3, but if you are using IMAP instead, change the mode on the drop menu on the right before you input it. Under "Credentials" input your account user and password.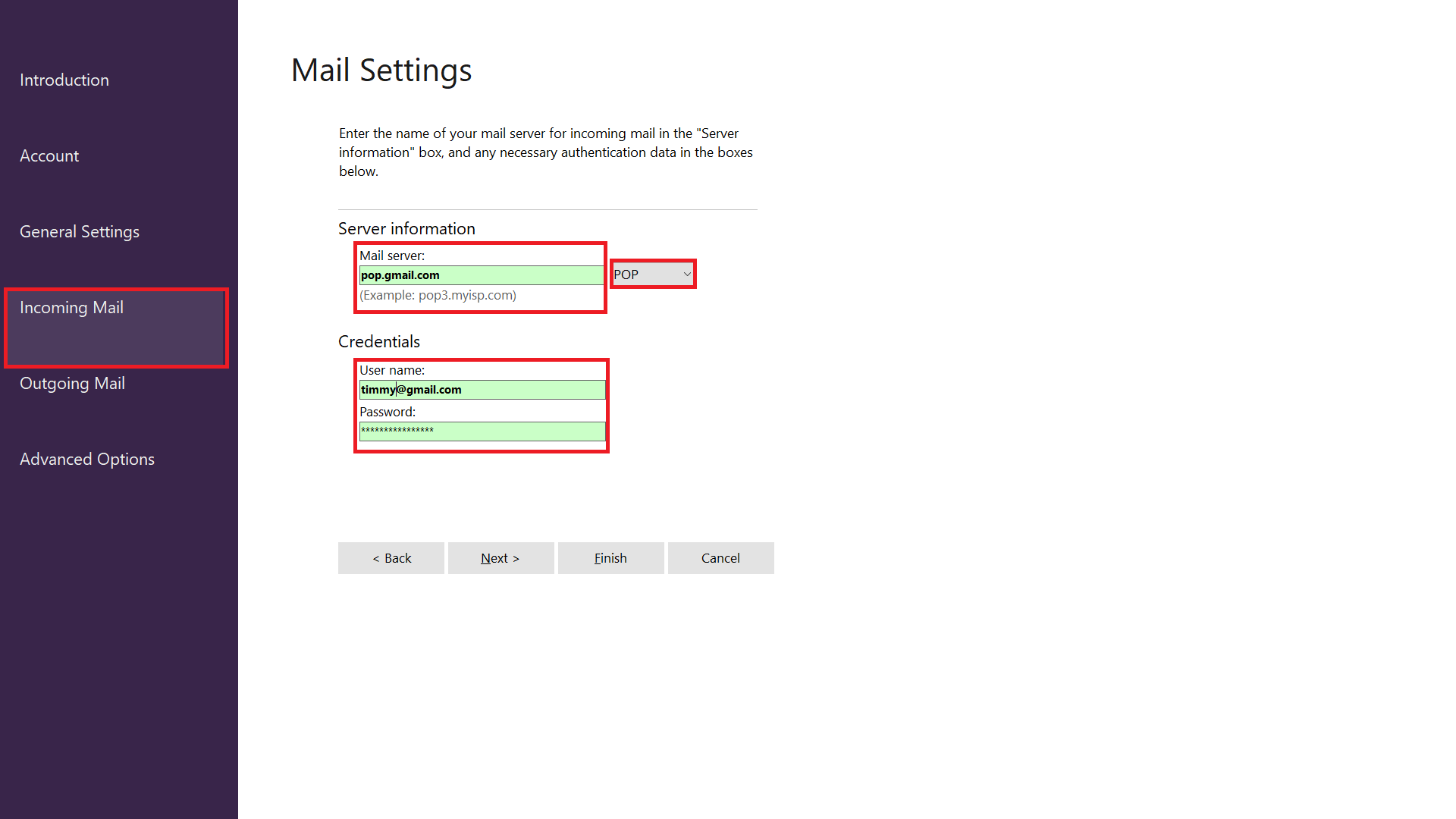 Move to "Outgoing Mail" and input your SMTP mail server. Generally, most providers will demand authentication to send messages, so check "My server requires authentication". The details will surely be the same, so click on "Copy from incoming mail server settings" and these will be automatically filled in.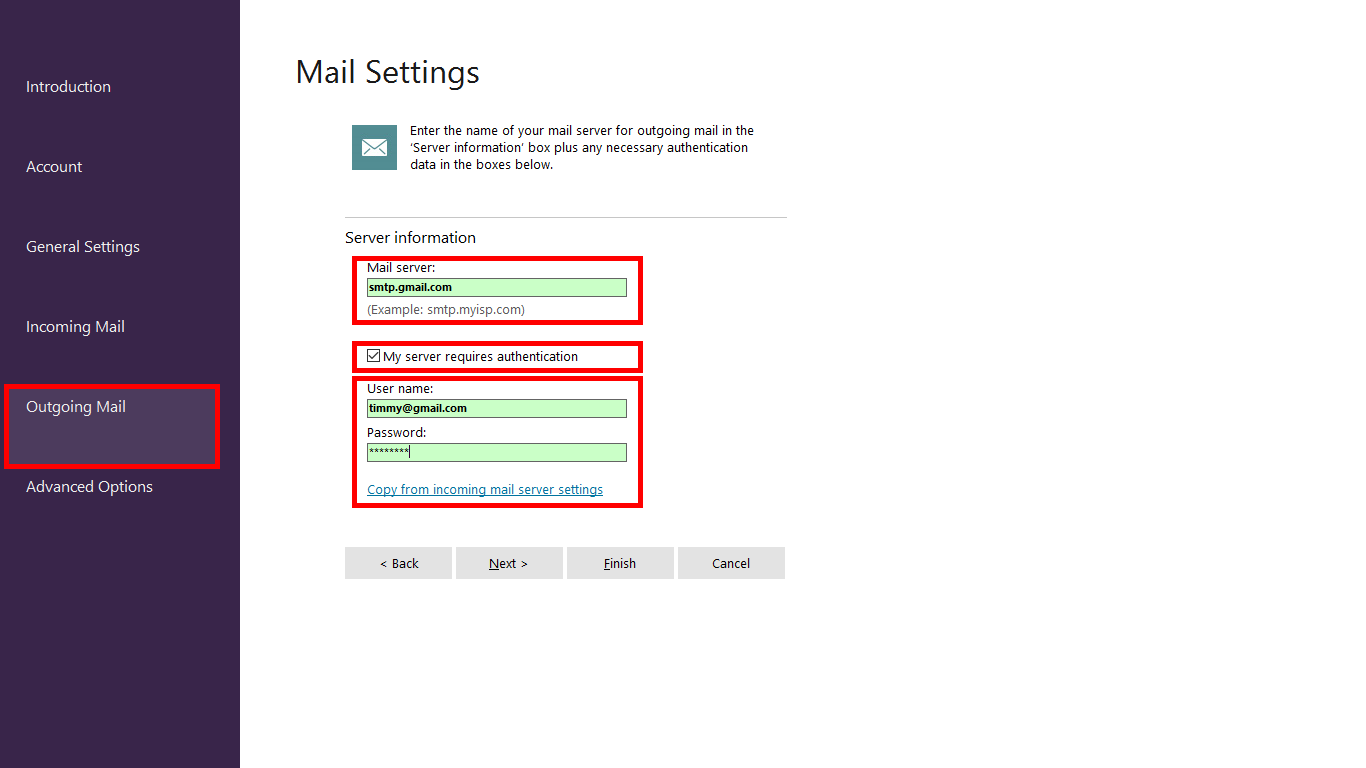 Finally, go to "Advanced Options" and input the ports you'll need for each server and check the required protocol on each. Leave the Timeout as is, unless your provider specifically asks you to extend the timeout threshold. Click "Finish".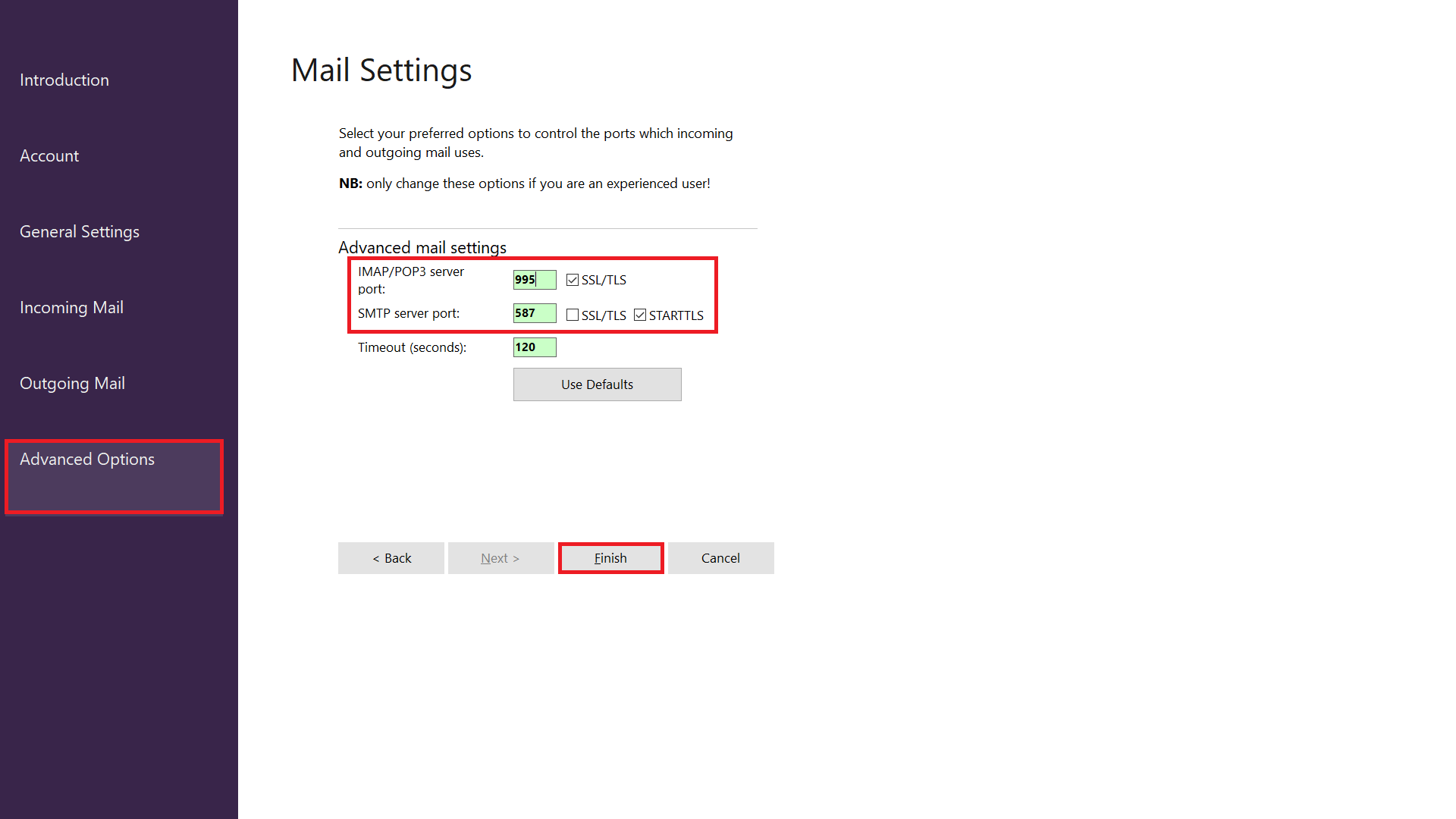 You will be prompted to send a test message. Accept this prompt and Magic Mail will check if your settings are correct.

A pop-up may appear if something's wrong. Click on it and check the error message and google it. The error type will provide indication on what the problem is so you can correct the problem or report to your Provider if there is something wrong with your account that you cannot determine.