Whereas the Standard release is designed for households or classrooms with the same children and their usage preferences; Kiosk provides a fixed user environment that can be configured according to varying audiences, their usage preferences are not kept between sessions, thus making it suitable for large venues with different child users coming in each day. It is designed for public libraries, associations and other organizations that welcome patrons.

Let's look at the usage flow you will see when managing Magic Desktop as an Administrator.

On Standard, once the product is installed you will see this: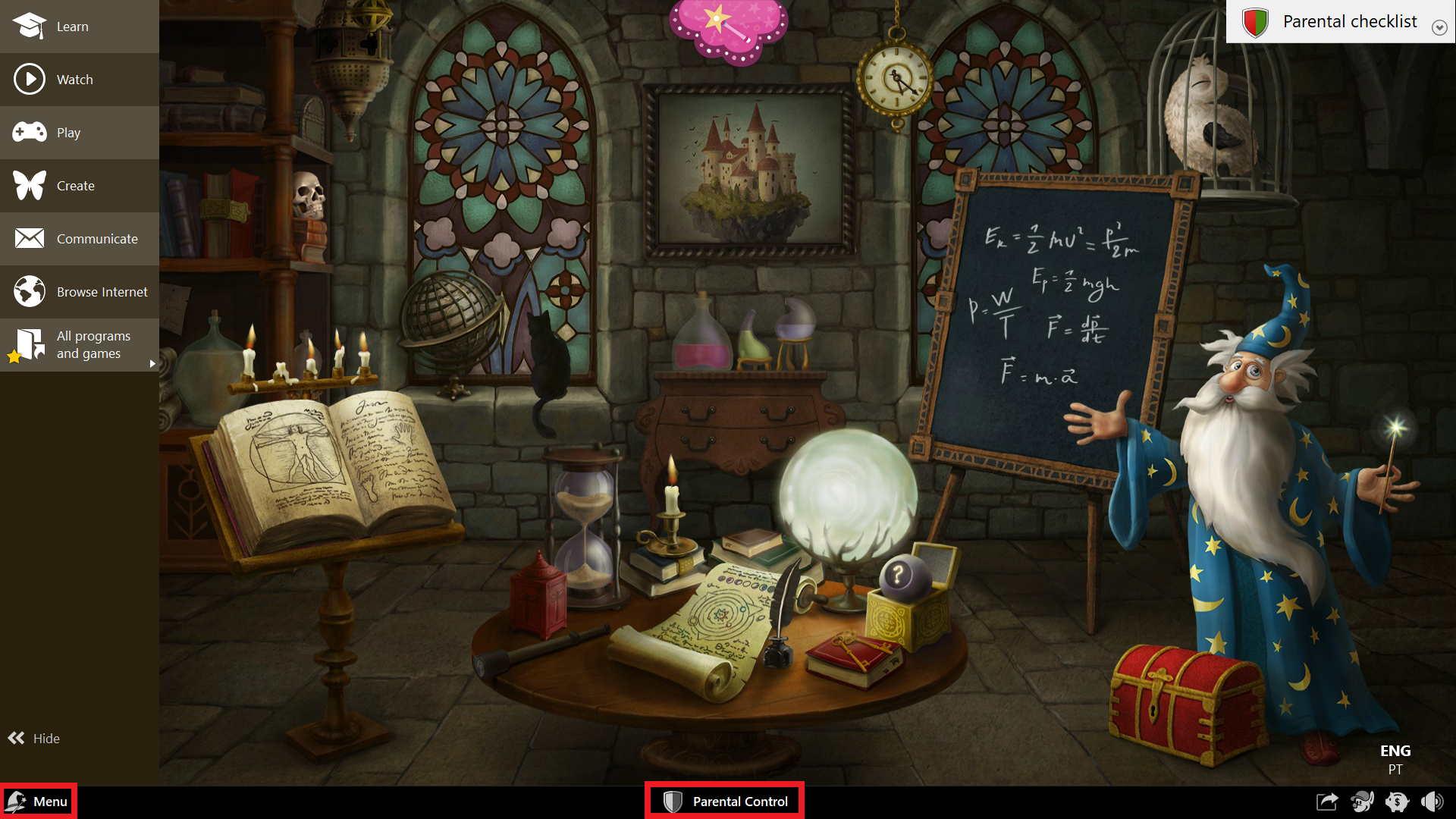 The Menu highlighted above is for child users to enter the System Manager where they can manage their personalization options, exit the program, shutdown/restart, ending their session and close opened programs. Parental Control gives access to a parentally locked main menu where all configurations and usage policy stipulations are made.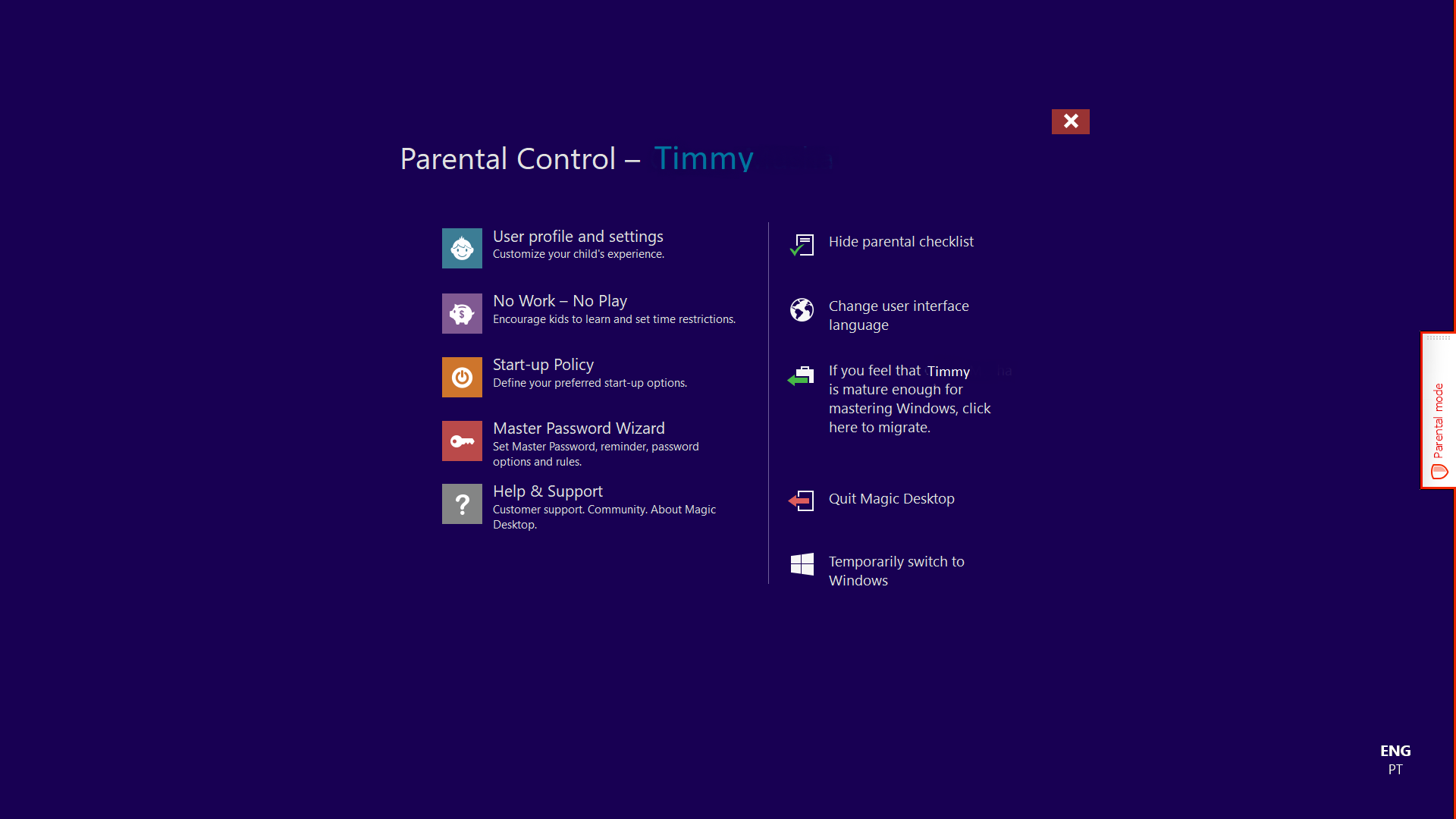 As you can see, the entirety of the product is controlled directly from the child environment. Parental mode is switched on after entering your Master Password.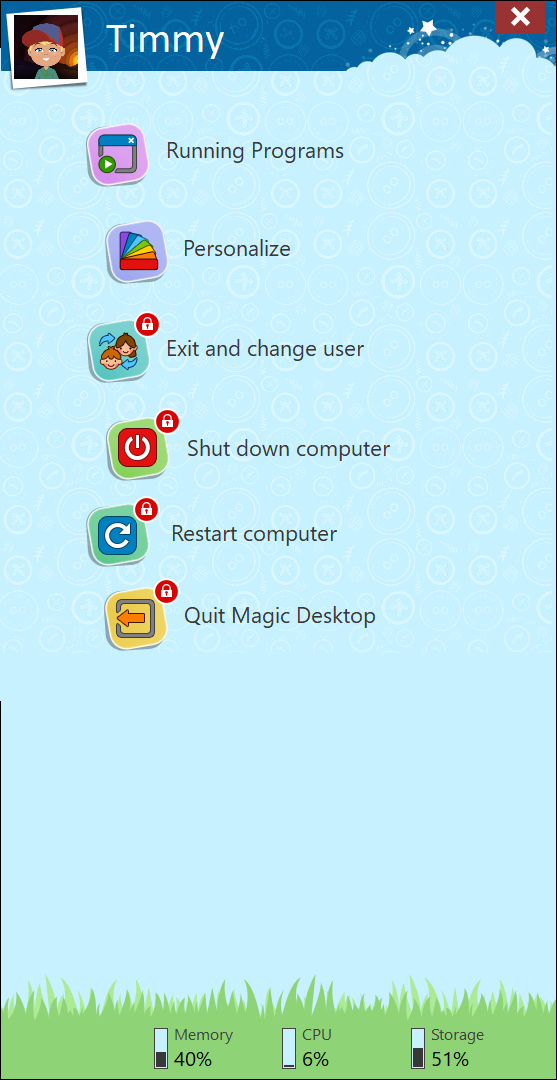 This is what children see when opening the Menu. Depending on your Start-up Policy stipulations, some of these features may be locked behind the Master Password, to ensure the child does not leave the secure environment Magic Desktop provides.
On Kiosk, the experience shifts from an over-the-shoulder admin intervention style, as described earlier, and allows you to configure everything outside of the environment to prepare it to receive a multitude of users without requiring your direct attention.

To start, the admin panel is accessible directly on your Windows Desktop:

Start it, and you will be able to create a usage model for all the users that will come and go from your public terminal or surface.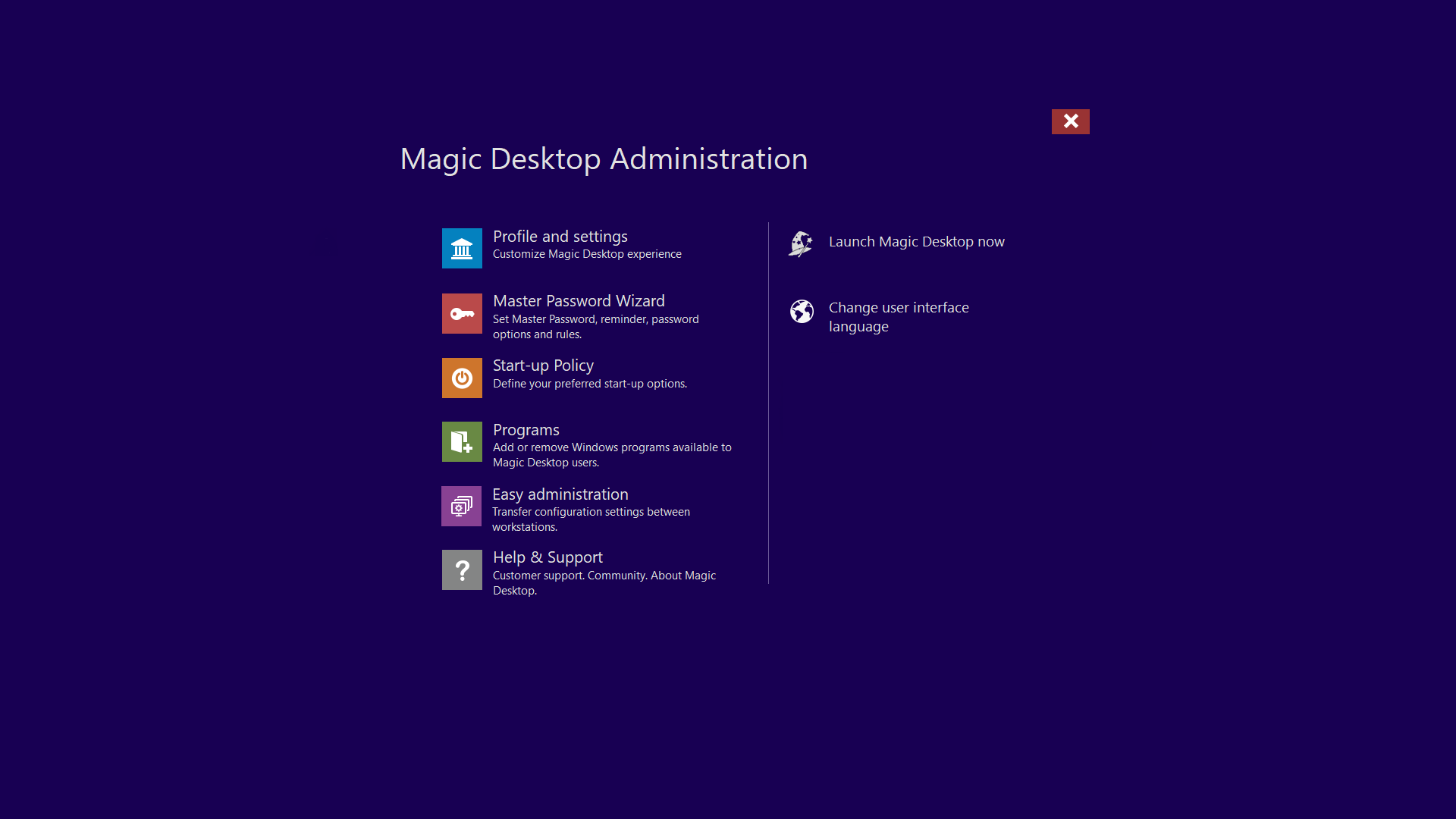 You may create various models and save them as configuration files under "Easy Administration", which can be shared and deployed in all machines with Magic Desktop Kiosk.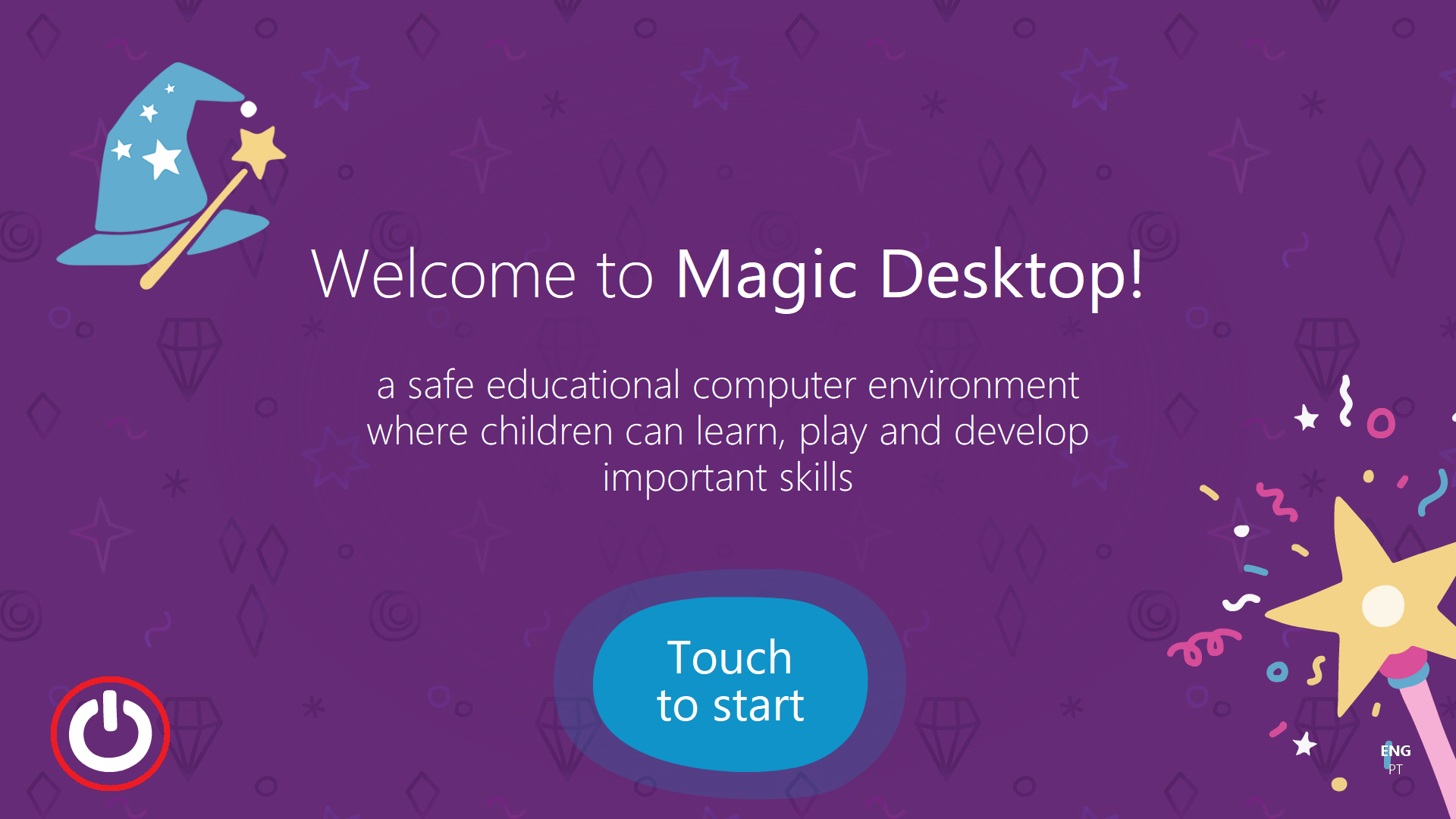 As for the patron users, they will be welcomed by this screen. They can start and choose their age, which will sort the available content. Once the day is done, you may click the I/O button highlighted above to close Magic Desktop or shutdown/restart.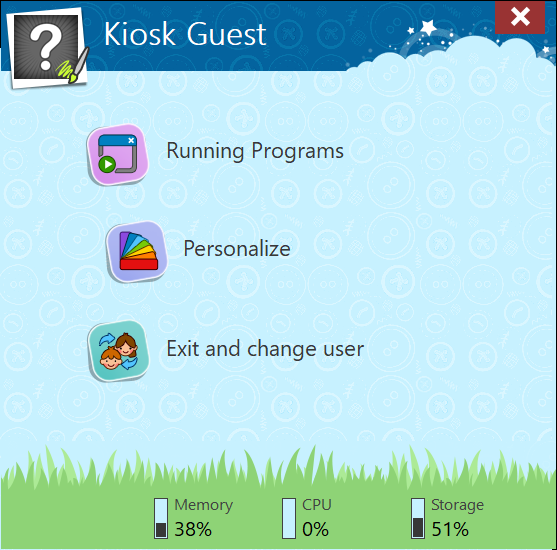 For the child patrons, this changes how the Menu works, as seen above. Exit and Change User will end their session for the next user in line, showing the previous screen. All the changes they made are discarded and a new user will come in, to once more see the default user experience you have created.